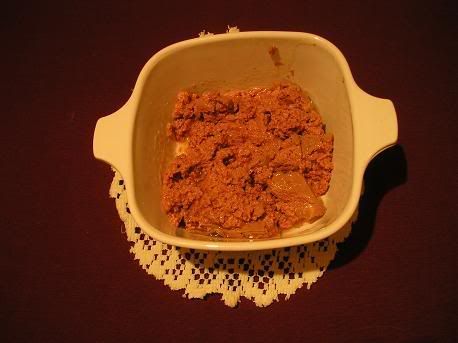 Many of you have asked for my Baked Salmon receipe. It is realy easy and vary healthy and delishous. ;)
INGREDIANTS
- 1 can pink salmon (14.75 oz.)
- 1 tsp. natural organic Walmart sea salt
- 1/4 tsp. organic freshly ground pepper
- 1 organic virgen garlic clove, minced
HOW TO MAKE IT
1. Get out a baking pan.
2. Heat oven to 350 degrees.
3. Get out a bowl.
4. Get out a spoon.
5. Mix salmon, salt, pepper, and garlic in the bowl that I just told you to get out, with the spoon I told you to get out.
6. Spoon mixture into the baking pan I told you to get out.
7. Place the baking pan with the salmon mixture in the oven.
8. Close the oven door.
9. Set the timer for 15 minutes.
10. Get out an oven mitt.
11. When the timer rings, use the oven mitt to get the salmon out of the oven.
12. Enjoy! :) This salmon is great with my Sensual Salad, Perfect Potatoes, Nifty Noodles, Resplendent Rice and Ultimate Asstounding Bread as side dishes. :)